The 2021 CHATELAINE Book Awards for Romantic Fiction – The Long List – CIBAs 2021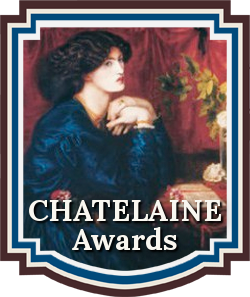 The Chatelaine Book Awards recognize emerging new talent and outstanding works in Romantic Fiction.  The Chatelaine Book Awards is a division of the Chanticleer International Book Awards (The CIBAs).
Chanticleer International Book Awards is looking for the best new books featuring romantic themes and adventures of the heart, historical love affairs, perhaps a little steamy romance, and stories that appeal especially to fans of affairs of the heart to compete in the Chatelaine Book Awards (the CIBAs). We will put them to the test and choose the best among them.
These titles have moved forward in the judging rounds from all 2021 Chatelaine Romantic Fiction entries to the 2021 Chatelaine Book Awards LONG LIST. Entries below are now in competition for the 2021 Chatelaine Shortlist. The Short Listers will compete for the Finalist positions.  All FINALISTS will be announced and recognized at the Chanticleer Authors Conference (CAC22).
The First Place Category Winners, along with the CIBA Division Grand Prize winners, will be selected from the 17 CIBA divisions' Finalists.
We will announce the 1st Place Category winners and Grand Prize Division Winners at the CIBAs Banquet and Ceremony on Saturday, April 9th, 2022 at the luxurious Hotel Bellwether in Bellingham, Wash. sponsored by the 2022 Chanticleer Authors Conference–whether virtual, hybrid or in-person. 
These titles are in the running for the SHORT LIST of the 2021 Chatelaine Book Awards novel competition for Romantic Fiction!
Join us in cheering on the following authors and their works in the 2021 CIBAs.
Jayne Castel – Highlander Deceived
Anna Gomez and Kristoffer Polaha – Moments Like This
Valerie Taylor – What's Not Said — A Novel
Lindy Miller – Aloha With Love
Alex Sirotkin – The Long Desert Road
Evie Alexander – Highland Games
Jared Morrison – Of Dreams and Angels
M. C. Bunn – Where Your Treasure Is
A.D. Brazeau – Love Between the Lines
Chera Thompson & NF Johnson – A Time to Wander
A. L. Cleven – Running Into Mountains
Meredith Pechta – Political Theatre
Brooke Skipstone – Crystal's House of Queers
Bobbi Groover – Inside the Grey 
Pierre G. Porter – 49 So Fine
Liz Whitehurst – Messenger
Elizabeth St. Michel – Surrender the Storm
Kelle Z. Riley – Read My Lips
Kana Wu – No Secrets Allowed
Chris Karlsen – The Ack Ack Girl
Edie Cay – The Boxer and the Blacksmith
Emily A. Myers – The Truth About Unspeakable Things
Frannie James – The Sylvan Hotel, A Seattle Story
Deborah Swenson – Till My Last Breath, Book One in the Desert Hills Trilogy
Adriana Girolami – The Zamindar's Bride
Phillip Vega – Searching for Sarah
Emma Lombard – Discerning Grace
F. E. Greene – In the Sweet Midwinter
HK Jacobs – Wilde Type